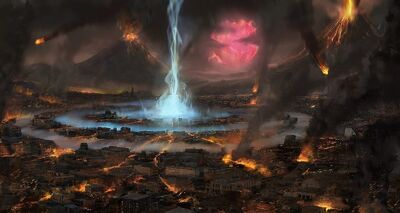 There are currently eighteen worlds. Requiem theoretically contains the highest leveled players, seeing as that it was the first world and many people have been at level 16 before Nightmare was even released.
Those that are denoted in bold font should still be available.
Requiem (Full)
Nightmare (Full)
Sanctuary (Full)
Flicker (Full)
Blackout (Full)
Apocalypse (Full)
Plague (Very High)
Domination (Very High)
Undead (Full)
Hypnotism (Very High)
Crimson (Very High)
Wraith (Very High)
Phantasm (Very High)
Resurrection (Very High)
Haven (Very High)
Awakening (High)
Prophecy (Very High)
Elemental (Very High)
Ad blocker interference detected!
Wikia is a free-to-use site that makes money from advertising. We have a modified experience for viewers using ad blockers

Wikia is not accessible if you've made further modifications. Remove the custom ad blocker rule(s) and the page will load as expected.